Elevated Luxury and Convenience: Private Car Transportation to Greek Theatre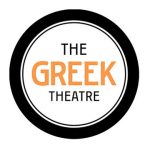 Experience the epitome of convenience and style with our premium private car transportation services to the renowned Greek Theatre in Los Angeles. As a premier outdoor concert venue nestled in the heart of Griffith Park, the Greek Theatre warrants a transportation service that complements its prestige. Our fleet of luxurious private cars offers an unparalleled combination of comfort, elegance, and advanced amenities, ensuring a seamless journey from your location to the Greek Theatre. Relax and enjoy the ride as our professional drivers cater to your transportation needs, allowing you to fully immerse yourself in the anticipation of an unforgettable concert experience.
Timely Arrivals and Personalized Service: Hassle-Free Private Car Journey to Greek Theatre
At our private car transportation service, we understand the significance of punctuality and personalized attention when attending events at the Greek Theatre. We prioritize reliability, ensuring that you arrive at your destination in a timely manner, without missing a single moment of the performance. Our experienced chauffeurs possess extensive knowledge of the best routes and traffic patterns in Los Angeles, guaranteeing a smooth and efficient ride to the Greek Theatre. With our unwavering commitment to detail and exceptional customer service, we surpass expectations, offering a hassle-free journey that allows you to fully enjoy the concert experience.
Unmatched Comfort and Extravagance: Unforgettable Private Car Experience for Greek Theatre
Indulge in unparalleled comfort and luxury with our meticulously maintained fleet of private cars. Each vehicle boasts lavish interiors, featuring plush leather seating, climate control, state-of-the-art entertainment systems, and complimentary amenities, ensuring a truly indulgent experience on your way to the Greek Theatre. Our private cars offer ample space, allowing you to relax and unwind during the journey. Whether you're attending a live concert, a comedy show, or a special event, our private car service adds an extra touch of sophistication to your experience, enabling you to arrive in style and make an everlasting impression.
Choose our private car transportation services to Greek Theatre in Los Angeles and elevate your concert experience with unmatched convenience, reliability, and luxury. From the moment you step into our private car until the time you arrive at the Greek Theatre, our focus remains on providing a memorable journey that perfectly complements the allure of the venue. Let us handle your transportation needs, ensuring a stress-free and stylish experience, allowing you to focus on creating cherished memories at the Greek Theatre.