Unmatched Luxury and Convenience: Limousine Sport Events Transportation to Dodgers Stadium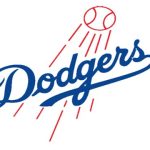 Experience the ultimate in luxury and convenience with our premier limousine sport events transportation services to Dodgers Stadium in Los Angeles. As a passionate sports fan, you deserve a transportation experience that complements the excitement of the game. Our fleet of top-of-the-line limousines is designed to provide a seamless journey from your doorstep to the iconic Dodgers Stadium. With a perfect blend of elegance, comfort, and advanced amenities, our limousines ensure that you arrive at the game in style while enjoying a relaxing and memorable experience.
On-Time, Reliable, and Stress-Free: Your Ideal Journey to Dodgers Stadium
At our limousine service, we understand the importance of punctuality and stress-free transportation when attending sports events. Our dedicated team is committed to providing on-time and reliable service, ensuring that you never miss a moment of the game. Our professional chauffeurs are well-versed in the best routes and traffic patterns in Los Angeles, guaranteeing a smooth and efficient ride to Dodgers Stadium. Sit back, relax, and enjoy the journey, knowing that our experts are handling all your transportation needs, allowing you to focus on the excitement and anticipation of the upcoming game.
Unparalleled Comfort and Entertainment: Limousine Fleet for a Memorable Game Day Experience
Step into a world of unparalleled comfort and entertainment with our meticulously maintained fleet of limousines. Each vehicle is equipped with luxurious leather seating, climate control, state-of-the-art entertainment systems, and complimentary amenities, ensuring a truly indulgent experience on your way to Dodgers Stadium. Our limousines offer spacious interiors, providing ample legroom and storage space for your group, along with additional features such as mini-bars and mood lighting. Arrive at the stadium in style, making a grand entrance that reflects your enthusiasm for the game and adds a touch of prestige to your overall game day experience.
Choose our limousine sport events transportation services to Dodgers Stadium in Los Angeles and enjoy unmatched luxury, reliability, and comfort. From the moment you step into our limousine to the time you arrive back at your destination, we are dedicated to ensuring a memorable journey that perfectly complements the excitement of the game. Let us enhance your sports experience and create cherished memories of an unforgettable game day.