A Luxurious Voyage to the Hollywood Bowl: Unforgettable Limo Services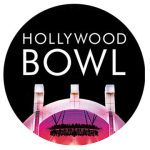 Experience an unforgettable blend of luxury and convenience with our premier limo services to the iconic Hollywood Bowl in Los Angeles. As one of the most renowned outdoor concert venues in the world, the Hollywood Bowl deserves transportation that matches its grandeur. Our fleet of top-of-the-line limousines offers a perfect combination of elegance, comfort, and cutting-edge amenities, ensuring a seamless and stylish journey from your location to the Hollywood Bowl. Sit back, relax, and enjoy the ride while our professional chauffeurs take care of all your transportation needs, allowing you to fully immerse yourself in the excitement of the upcoming concert.
Timely Arrivals and Personalized Attention: Hassle-Free Limo Journey to Hollywood Bowl
At our limo service, we understand the importance of punctuality and personalized service when attending events at the Hollywood Bowl. We pride ourselves on providing reliable and on-time transportation, ensuring that you never miss a moment of the performance. Our experienced chauffeurs are well-versed in the best routes and traffic patterns in Los Angeles, guaranteeing a smooth and efficient ride to the Hollywood Bowl. With our meticulous attention to detail and commitment to customer satisfaction, we strive to exceed your expectations and provide a hassle-free journey, allowing you to fully enjoy the concert experience.
Opulent Comfort and Sophistication: Luxurious Limo Experience for the Hollywood Bowl
Step into a world of unparalleled comfort and elegance with our meticulously maintained fleet of limousines. Each vehicle is meticulously designed with opulent interiors, featuring plush leather seating, climate control, state-of-the-art entertainment systems, and complimentary amenities. Our limos offer generous space, allowing you and your companions to stretch out and relax during the journey to the Hollywood Bowl. Whether you're attending a captivating concert, a thrilling performance, or a special event, our limo fleet ensures you arrive in style, making a grand entrance that matches the sophistication of the Hollywood Bowl. Indulge in the ultimate luxury and create lasting memories as you savor the ambiance of the evening with our exceptional limousine service.